January 2021 Reopening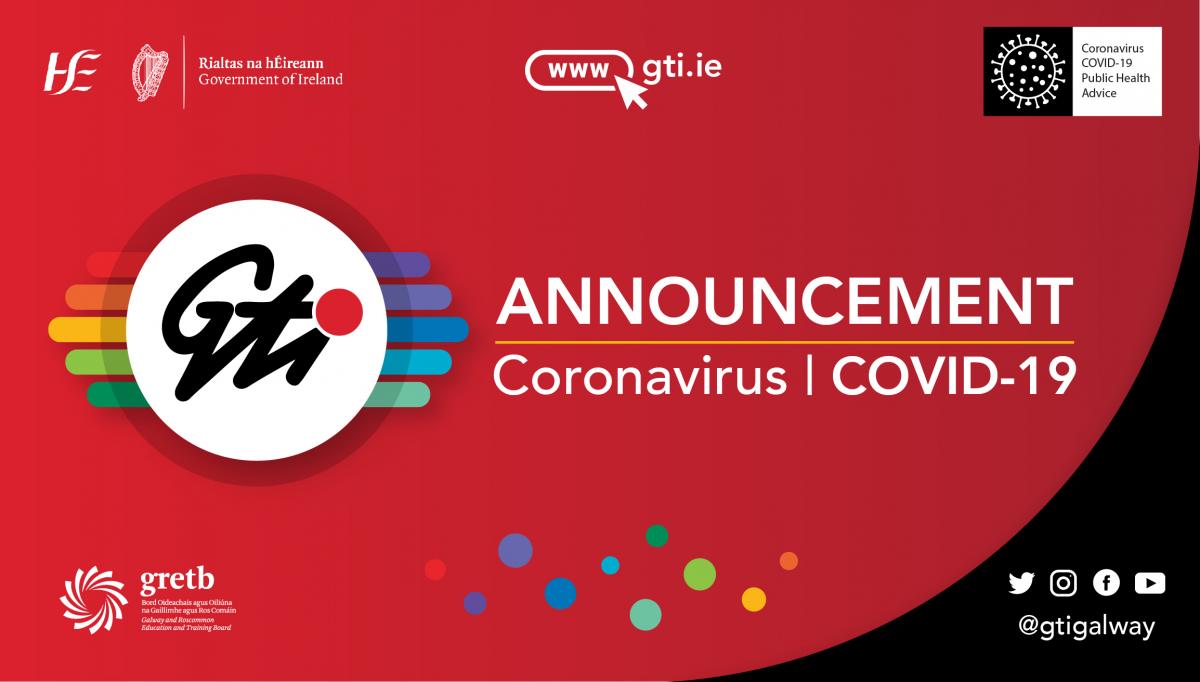 In line with Government advice and current Level 5 restrictions classes recommenced on Monday January 11th.  Please note ALL Classes are ONLINE until further notice.
We should remember that the highly contagious virus is still circulating. We need to continue to protect ourselves and our loved ones by washing our hands regularly, observing coughing and sneezing etiquette, physically distancing, wearing face coverings and avoiding crowds. We know that the incubation period for COVID-19 can be up to 14 days and people can be infectious even if they have no symptoms. See COVID-19 Information Page.