New CAO system aims to broaden choice for students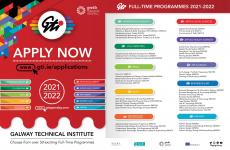 Simon Harris, Minister for Further & Higher Education, Research, Innovation & Science has announced plans to introduce a new college entry system that will see the Central Applications Office (CAO) reformed into a new connected structure, incorporating for the first time apprenticeships and further education'.
The reforms aim to change the credit systems for courses, making it easier for students with a further education and training (FET) certificate to continue their education and earn a degree. It also looks to increase choice for students, along with relieving pressure on the CAO system, helping to ease demand for college places. 
𝗦𝗲𝗲 𝗳𝘂𝗹𝗹 𝗮𝗿𝘁𝗶𝗰𝗹𝗲 '𝗵𝗲𝗿𝗲'