Erasmus+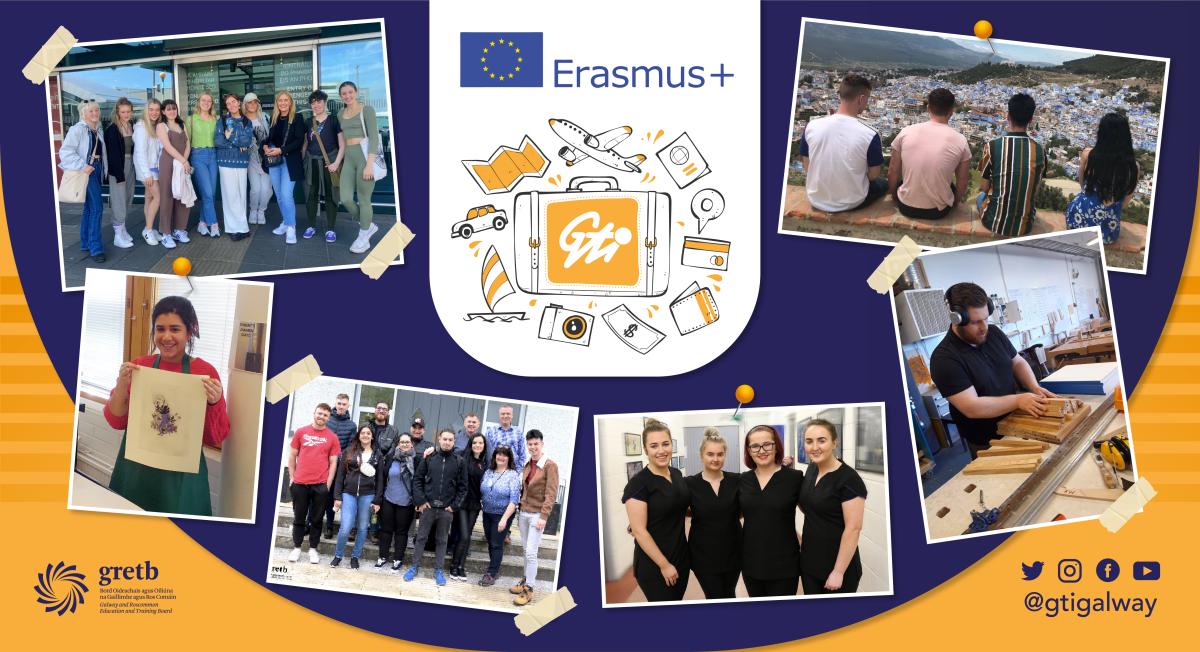 GTI was one of the first PLC colleges in Ireland to be awarded the Erasmus+ Mobility Charter by Léargas. This Charter recognised the operational capacity of GTI to plan, manage and implement high quality mobility projects for learners and staff. Studies show that a period spent abroad not only enriches students' lives in the academic field but also in the acquisition of intercultural skills and self-reliance. Staff exchanges have similar beneficial effects, both for the people participating and for the home and host
institutions.
GTI has established work placements links with a number of partner colleges in Europe including Finland, Italy, France, Portugal, Poland,Turkey, Spain and UK. These work placements offer our students a wonderful opportunity to develop their cultural and educational expertise while also completing a work placement in their vocational area. It is a unique learning experience for GTI learners and one they embrace fully as it allows them to develop skills and knowledge they may use in the future.
For more information on Erasmus+ Projects, please email john.mcloughlin@gretb.ie
Visit the Erasmus+ blog at:http://gtieurope2016.weebly.com/ and http://gtieurope2017.weebly.com/ and http://gtieurope2018.weebly.com/ and https://gtierasmus2022.weebly.com/ for more information.